As the creators of us, mums are nothing short of the originators of our families. They place really high on the importance ranking of people you gotta show appreciation for in life. You just cannot get away with not showing them some love.
A mum has many things she could use help with. And just so happens that there are many gifts out there that can definitively make her life a little easier, or at least, show her how much you appreciate her as a person, check them out.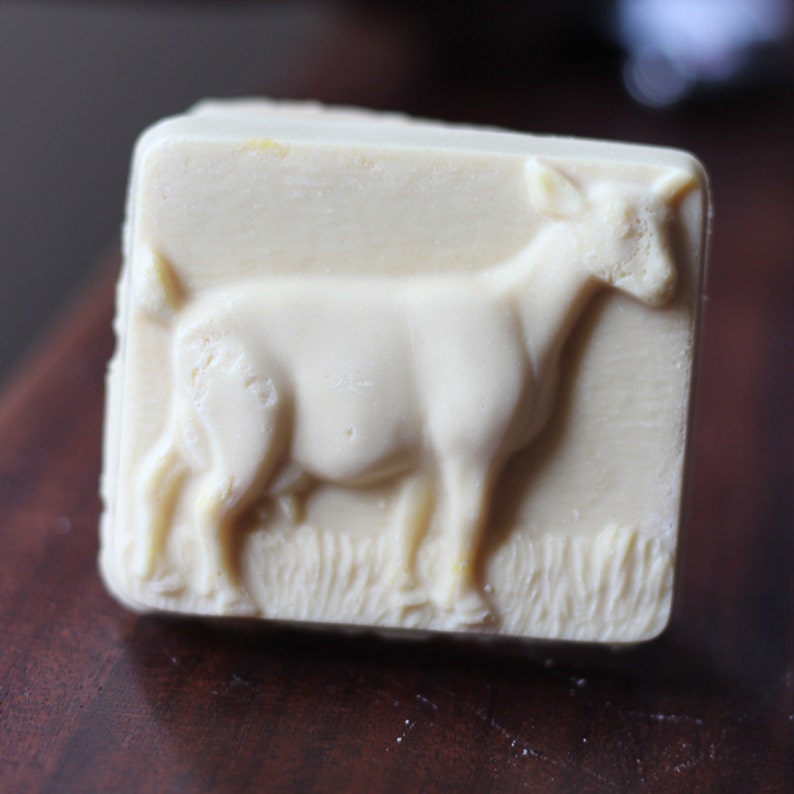 Treat mom to luxury skin care in the perfect spring package.This adorable goat milk soap will soften and moisturize her skin, and it's madefrom all pure and natural ingredients. Handmade with care in small batches andsuper quick shipping.
Chardonnay Go is a hilarious board game for Wine Lovers, Moms and Other Shameless People based on the viral video sensation Chardonnay Go, which was one of Facebook's top 10 most-watched videos in the world in 2016.
Says Dena Blizzard, the creator aka One Funny Mother: It's the perfect game for moms and her friends to have a girls night in. The goal of the game is to be the first to reach the elusive tasting room while participating in hilarious challenges and reciting complete nonsense. The perfect combination of the classic board game and dirty charades!
Which Mom wouldn't love an excuse to take a 2-minute break to let this organic dark chocolate melt in her mouth while she enjoys a chocolate meditation to transform her day? Chocolate is always a Yes, especially when it's guilt-free and good for you!
With Mother's Day just around the corner every parent is looking forward to getting something special and what better gift to give than some yummy vegan chocolate raspberry truffles. This yummy treat is sure to put a smile on any mom's face.
Looking for the perfect gift for mom this Mother's Day? This no-stain shirt from Chico's is the perfect shirt for mom. It battles against baby spit-up, milk, wine, tomato sauce and even you little boys pee! The shirt is a must have for each mom this Mother's Day!
Scentsy Essential Oil Diffusers are handcrafted and oh-so-lovely! Switch them on to instantly fill your room with all-natural Scentsy Natural Essential Oils. Personalise it with colour, light and mist settings. And update your Scentsy Ultrasonic Diffuser to fit your home decor style with our stunning interchangeable shades.
August Effects Indah Bali Bags are handmade with love, creating jobs and sustainable income for local people in Bali, Indonesia. For each bag purchased, you will be donating a dictionary to a child in need through the Bali Children Foundation. Shop with heart with August Effects.
Luxor Linens` luxury bedding and bath supplies are the perfect gift for Mum. Check out our favorite robe below! They are luxurious and you can add a personal touch of custom monogramming!
The Nomader® Collapsible Water Bottle is the perfect Mother's Day gift item for travel lovers and active lifestyle enthusiasts. The uniquely portable Nomader® bottle makes it easy to stay hydrated while on-the-go, eliminating the need for disposable plastic bottles. Designed with a flexible BPA-free silicone body, the Nomader® can be rolled-up or collapsed flat to save on space, yet it's as comfortable to drink from as a hard-sided bottle. This innovative, eco-friendly sports bottle features a patented leakproof cap, an ergonomic carry strap, and a wide mouth for easy cleaning. As an added bonus, Nomader bottles are backed by a lifetime warranty. Priced at $24.95 and available in a variety of stylish colors, Nomader bottles make for a thoughtful, long-lasting Mother's Day gift.
The Ültra Complete Diaper Bag is the only diaper bag you will ever need for all your adventures! It features 5 practical accessories and has lots of pockets and sections, including a built-in wet bag to help you organize your things. Perfect for both mom and dad, it has a spacious and easy-to-clean interior with a removable separator. Also has an easy-to-access side wipes compartment, a padded strap and universal connector that fits most strollers, a pacifier pouch, an insulated food bag, and an extra large size changing pad complete with pockets.
A top essential for taco night and dinner parties, this dish features three sections for your favorite taco fillings and toppings. It also has lovely decorative patterns, a ceramic look, and a durable melamine construction. Available in yellow and blue, the tray is easy to clean (dishwasher safe).
This design helps you keep your loved ones close. The necklace comes with one heart cutout charm, which can be personalized with up to 8 characters. Add birthstones to make it a truly unique and special keepsake to be treasured forever. The personalized jewelry is made by hand in the studio.
These diamond stud dangle earrings are a unique piece of jewelry your mum can cherish for years to come. Why not pamper her with fine jewelry after all she's done for you throughout the years?
(Kubai World of Memories) is offering range of products to parents to help them keeping memories of their little ones, as they grow so quickly. We have a range of several baby kits including photo frames, baby handprint and footprint. It is the perfect keepsake, personalized and can be a good gift for any occasion for new moms and dads. It is the perfect gift for baby shower, baby registering, mother's day or just for new mom surprise. Our products can be used for babies, toddlers and kids. It is craft / DIY activity.
Contributors to this article
This post contains affiliate links. Affiliate disclosure: As an Amazon Associate, we may earn commissions from qualifying purchases from Amazon.com and other Amazon websites.