Women go around life enjoying the easy rewards having youthful looks affords to those who possess them. That all comes to an end once age comes into play. When time passes women can find it difficult adjusting to the fact their looks don't have the same pull as before.
Alongside a culture that worships the young and ruthlessly scorns the old, their self-esteem takes quite a hit. If you know and appreciate such a lady it is in your hand to show them that there's little difference in what age can do for the level of respect you have for them. Show them some love by presenting them with the best gifts out there for older women.
"The Cat" is a Password Organizer Log intentionally created to look like a regular book to help conceal and protect the information put in it. This way, anyone who sees the book will have no idea that it contains valuable password and account information. For the woman who has everything and doesn't trust or want to use a browser-based password keeper, "The Cat" solves the problem of forgetting or losing passwords – and does so in a way that cat lovers will adore. Even the back cover contains a book blurb to ensure that it truly looks like a fiction book.
Tip 'n Split–The innovative LED magnifying tool that not only helps you read the menu, it can calculate both tips and splits for each member of your group. Easy to use for all, keep dinner in fun mode with a gadget that takes the stress out of paying the bill – plus it keeps your smartphone away from the table!
As you get older one of your primary concerns becomes your health and wellness. This means that this fitness tracker is the perfect gift for the elderly in your life. It's a waterproof wristwatch that contains a step counter, sleep tracker and a heart rate monitor to make staying healthy as easy as it should be.
Choose from luxury tea pyramids or freshly roasted ground coffee to go with a beautiful edition of a classic novel each month. The Classic of the Month Club by Bookishly features a different favourite classic novel each month with an exclusively designed dust jacket. Examples of past books include Alice in Wonderland, Jane Eyre, Little Women, The Jungle Book, A Picture of Dorian Grey and Anne of Green Gables. You can pay month to month or choose a number of months to pre-pay in advance.
PlatoWork is the world's first headset for boosting brain cognition created by a team of neuroscientists and engineers. The headset sends weak electric current into specific parts of the brain stimulating its productivity. The special app allows to control the device remotely with a 4-mode brain stimulation system: learn, create, concentrate & rethink.
Luxor Linens` luxury bedding and bath supplies are the perfect gift for an old woman. Check out our favorite robe below! They are luxurious and you can add a personal touch of custom monogramming!!
Depicteur is a custom oil painting service that brings photographs or the imagination of the customer to life. Whether you want a recreation of an old photograph or a playful depiction of your grandma riding her cat, Depicteur can make it happen.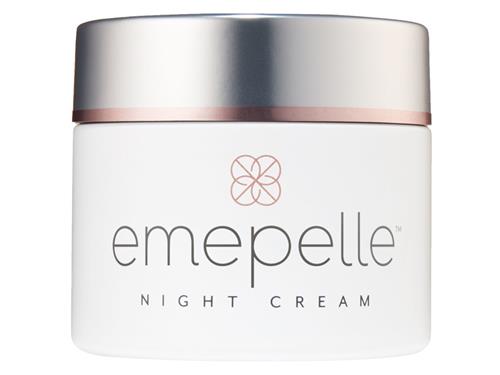 Launched on March 1st and backed by world renown dermatologists, Emepelle is a new cosmeceutical skincare line that is clinically proven to safely and effectively address Estrogen Deficient Skin (EDS) non-hormonally for women who are experiencing menopause. In case you didn't know, EDS is a skin condition that affects menopausal women (aka mom), where declining estrogen levels affect collagen production within skin, leading to atrophy, wrinkling, thinning and dryness. If mom loves her skin to stay as youthful and healthy as possible even in signs of aging, she'll love that Emepelle is the first ever skincare line that non-hormonally addresses EDS. This cosmeceutical skincare line contains patented Methyl Estraodiolpropanoate (MEP) technology— a non-hormonal ingredient that stimulates estrogen receptors to replenish collagen and moisture levels in Estrogen Deficient Skin. The serum and night cream are further fortified with other proven skin-beneficial ingredients such as hyaluronic acid, peptides and retinol to help mom age as gracefully as possible.
The Ergo Spout™ is the perfect gift for older women because it combines innovation with nostalgia. The Ergo Spout™ is the world's first ergonomic spout and handle for mason jars. It attaches to any regular mouth jars, including vintage ones from the early twentieth century, and transforms them into a comfortable pouring pitcher with an easy to reach flip top lid. The comfortable handle is ideal for arthritic hands or those with a weakened grip. The Ergo Spout™ allows users to re-purpose an iconic, classic jar to serve syrups, dressings, sauces and more in comfort and style.
PURA D'OR Hair Thinning Therapy Shampoo and Conditioner are driven by a desire to provide plant-based solutions to your toughest hair problems. Innovative formulas infused with premium organic oils and natural extracts combat hair thinning due to breakage, rejuvenate hair, strengthen strands, clarify, cleanse and repair all hair types. PURA D'OR is best known for the fiercely loyal following of their three lines targeting all stages of hair thinning. Whether you are starting to experience hair thinning or are looking at the ultimate results-driven solution, there is a PURA D'OR formula for you.
As per my point of view, a TENS unit is the perfect gift option for an old woman. A TENS unit is a battery-operated device that people use to have instant relief from pain. It works by delivering small electrical impulses through electrodes that have adhesive pads to attach them to a person's skin. It is easy to use, doesn't have any side effects and has controls that allow people to manage an appropriate level of pain relief by altering the frequency, intensity, and duration. This machine will help in relieving pain by various problems such as Arthritis, Neck and Back Pain, Sciatica, Leg pain, Frozen Shoulder, Tendinitis, Lumbago, Cervical, Fractures, Muscle and Joint pain.
There's power in paper! We've all been there. No Network. No WiFi. No Power Bank. To be completely honest…not really necessary! Get old school with it. Productivity smartphone apps are cool but analog tools still have their place for many senior women in the digital age. Whatever your goals are, it is never too late to achieve them. All you need is a goal, a pen, and a paper planner to start Making Things Happen. As they say, a journey of a thousand miles starts with a single step.
Contributors to this article
u_box]
This post contains affiliate links. Affiliate disclosure: As an Amazon Associate, we may earn commissions from qualifying purchases from Amazon.com and other Amazon websites.