Although travelling is often about the destination, this can get soured if the journey is stressful and tedious. Travel-freaks can often be heard complaining about having to lug around massive suitcases, heavy water bottles, and yet, at the end of the day, missing a lot of the everyday essentials they have back at home.
This list gives you the opportunity to de-stress their travels, while also bringing the luxury of home. They'll be able to take all their toiletries and make-up with them with some cute cosmetics travel bags, and sit through long plane journeys with that amazingly compact tablet holder. All without sacrificing precious luggage space!
Looking for a makeup bag that will hold all your makeup, toiletries, cosmetics and even your hair straightener?
The Ellis James Designs Makeup Train Case has huge capacity to fit anything your beauty routine might need. It comes with:
Velcro dividers
A removable pouch, so you can truly customize the bag to your needs.
Cream Tall Cosmetic Bag
With enough space to store cosmetic and skin care bottles standing up, the Tall Cosmetic Bag is the perfect companion for any holiday. Its double layer design is padded and waterproof to protect your products.
Easy to maintain, stylish to behold, with elegantly designed makeup brush & tool holders, a large zipped pocket, and elasticated pouches for beauty essentials.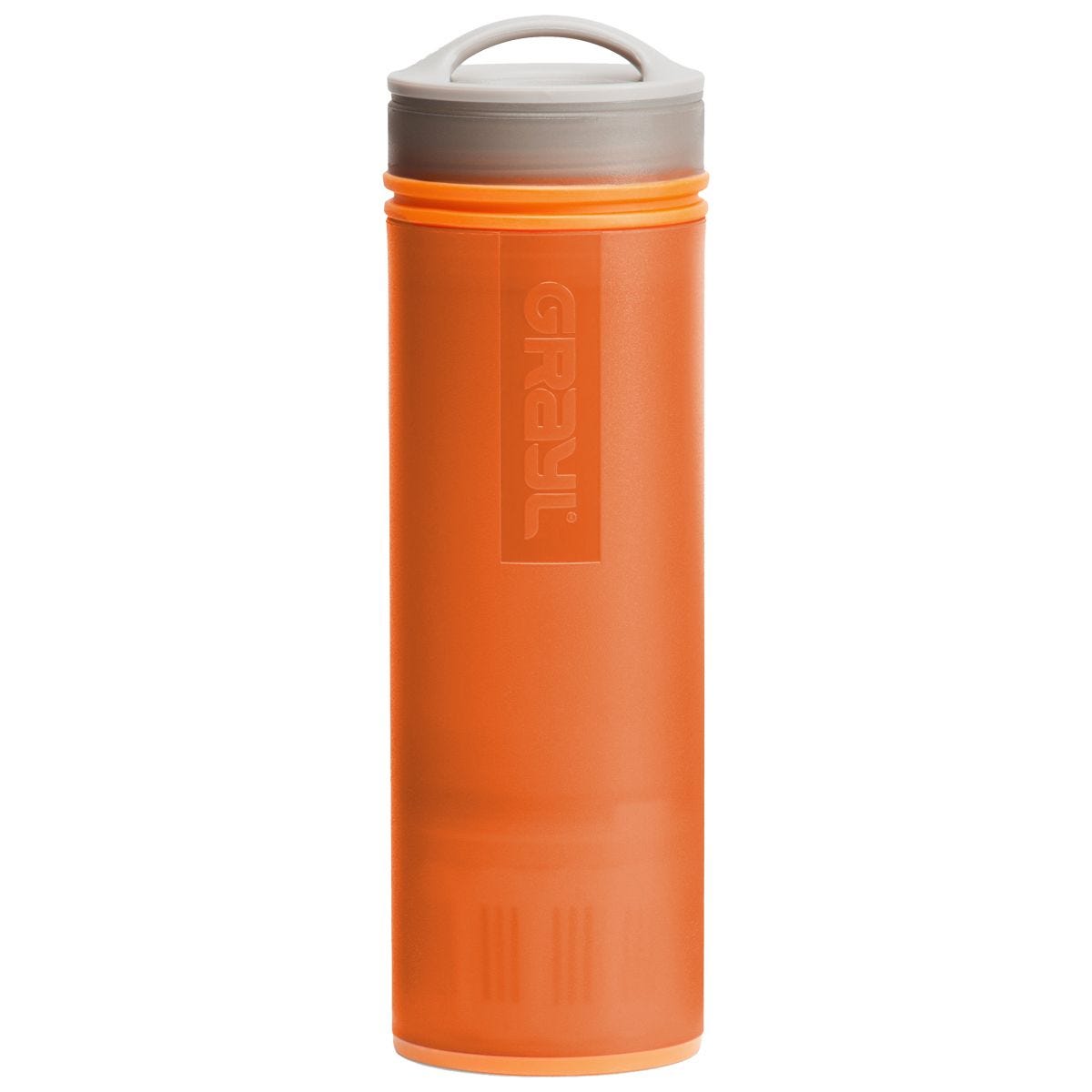 The access to safe drinkable water may be sometimes restricted when traveling, especially in remote places. As hydration is crucial to maintain the function of every system in your body, this is when GRAYL water purifier comes in handy.
One of the most advanced water filters available on the market, it:
Is a durable, portable and ultralight 473ml (16 oz) bottle and filter
Allows you to purify water anywhere and getting rid of bacteria, viruses, heavy metals, chemicals and particulates in just 15 seconds.
Comes with a loop cap, so it's easy to attach it to your backpack.
Brüush allows you to experience luxury oral care while on the go.
It has an industry leading 4-week battery life and each kit comes with a matching travel case and 3 head refills.
Traveling with a reusable collapsible water bottle is a great way to reduce your environmental impact, while saving you $5 at the airport to stay hydrated.
Made from flexible BPA-free silicone, the cleverly designed Nomader Collapsible Water Bottle rolls up when not in use, making it a great travel companion.
This travel water bottle is:
Leak proof
Freezable
Easy to clean
Backed by a lifetime warranty.
Affordably priced and available in a variety of vibrant colors, the Nomader bottle is the perfect gift idea for travel lovers!
The Airhook 2.0 is an in-flight and in-vehicle travel device that supports any tablet or cell phone plus a can, cup or bottle, hands-free, on an in-flight tray table, vehicle headrest, or luggage handlebars.
The Airhook 2.0 includes several new features, including a stabilizer bar to make setup more secure; a convertible mode that allows the drink holder to fold away when not in use; and a separate device perch to watch a device at the best viewing angle for the spine and back.
In addition, The Airhook 2.0 can now be used in first class or exit rows by folding flat and using standalone. No more sacrificing seat space!
The Nil is a super light weight cotton peshtemal made specifically for summers months and travel.
Woven from OEKO TEX certified cotton in ombre tones of monochrome or oranges and yellows the versatile Nil can be used as a towel, sarong, scarf or knotted beach bag.
Lastly, it's also hand finished with a stylish twisted and knotted fringe.
The Keebos iPhone necklace is a great accessory that will help travelers keep their hands free while sightseeing.
This is also the perfect iPhone case for people enjoying time with the family (especially with kids) outdoors. It is a must have for bike rides, hiking, camping, kayaking, or any other summer activity where you want to keep your hands free, yet have your phone easily accessible to capture that perfect picture.
Beyond Keebos' utility for summer activities, customers also appreciate Keebos cases for their fashion-forward, trendy look, especially when worn in a cross-body style.
When traveling, you never know when you might need to clean a grill, especially if you are stopping at parks or other public places.
A dirty grill is not only unhealthy, but it also ruins the taste of any food you grill on it. The Grate Grill Scraper is pocket-sized and easily portable so you can take it anywhere. Weighing less than 2 oz, it won't weigh you down.
Contributors to this article
This post contains affiliate links. Affiliate disclosure: As an Amazon Associate, we may earn commissions from qualifying purchases from Amazon.com and other Amazon websites.