If you're in a new place, studying new things, you might need some comfort items to remind you of home and happy times. There are some gems of books that a student would love to read just before bed, as well as gifts to reduce stress. Every little helps for a student, and these gifts are no exception!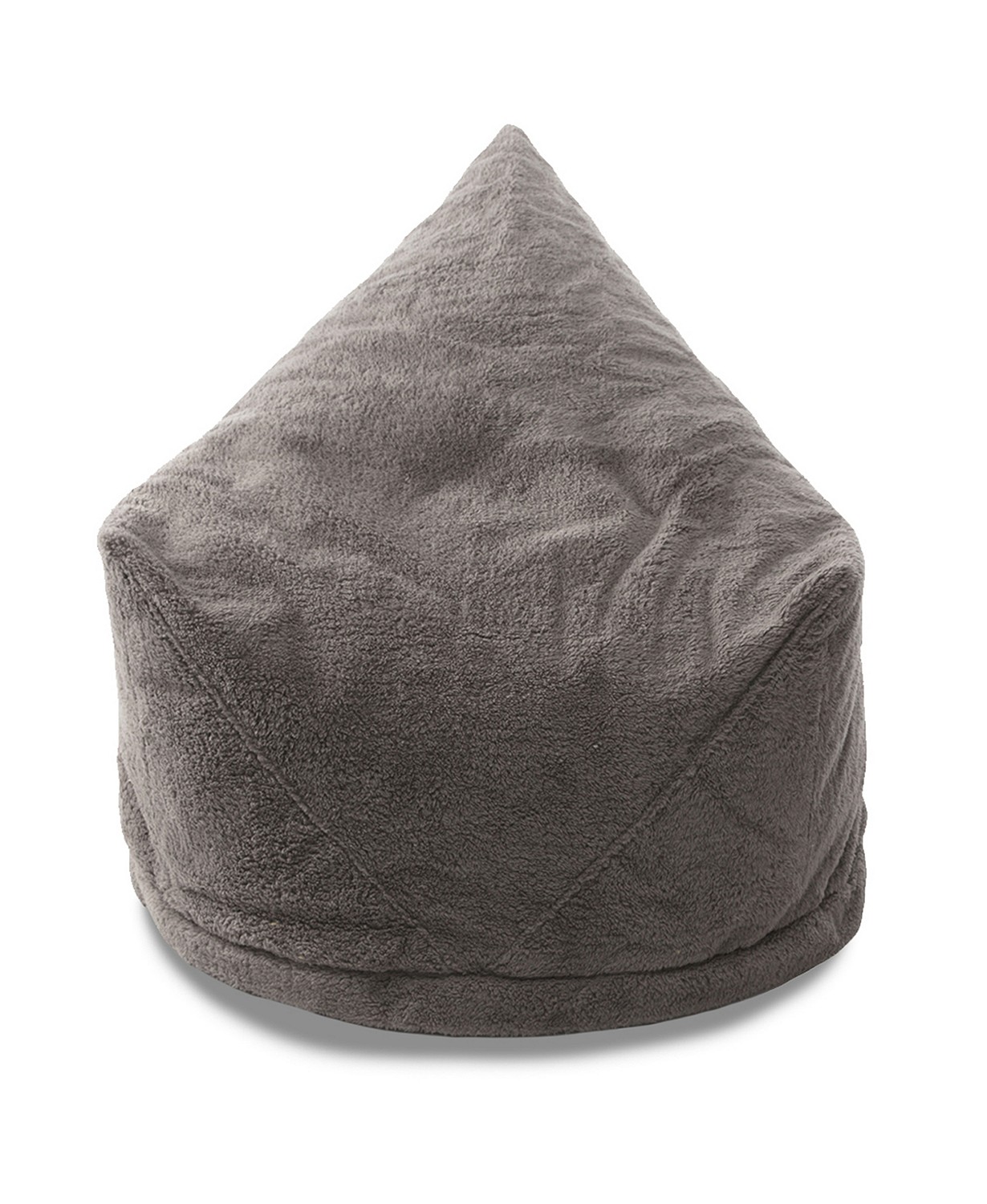 It is a perfect beanbag chair for students (especially for the dorm) featuring a storage compartment in the bottom that will store books, games, clothes, shoes, boots and much more! Space saving has never been this cozy. Sensory-friendly, wide range of fabrics and colors and functional – great for studying, lounging, listening, gaming and watching.
An essential resource for any recent graduate embarking on a new career, Me, Myself & Ideas offers tips, tools, and a host of exercises aimed at crushing mental blocks and forging ahead with creative solutions necessary on the job. Whether you're stuck on a logistical problem or experiencing a creative dry spell, the activities in this book are sure to get you thinking (and creating) in new and powerful ways all on your own.
As teenage models, Laura Henshaw and Steph Claire Smith know exactly what it feels like to grow up in a media savvy world which makes growing up far more complicated. Having traded in skinniness for feeling great through fitness and a balanced diet, Laura and Steph's book A Girl's Guide to Kicking Goals traces their journey towards finding balance, happiness and self-acceptance in a digital world.
Life can be tough. With so many decisions to make at such a critical time, it's easy to feel weighed down. What's more, there is the pressure to gain good grades, to find a good job, to be a good person. Your mind may feel clogged up with no way to filter your circulating thoughts and pressures. From a young age we are taught the significance of a solid education and a fruitful career, yet with such an emphasis on academic and monetary success we often fail to prioritise a healthy mind and body. It is essential to know how to deal with life's many challenges; Mindfulness for Students will help you.
No student should leave home without this informative cook book! It is packed with recipes that are cheap, healthy and easy to cook with limited equipment. Here you will find everything you need to know about buying and storing food, which equipment is really necessary, what to eat to stay healthy, and useful tips about food hygiene. This book is essential reading for any student or beginner cook living away from home.
Students are moving in to their own apartments for the first time and that means they need products to cook with. The Tuxton Home Concentrix Cookware Set comes in multiple colors so that students can know exactly which pans are theirs. This takes away the stress of "I don't remember what is mine," come end of the year move out. The pans are non-stick, free of toxic chemicals, oven safe to 500°f, compatible for all cooktops, and dishwasher safe. The best part? The pans are high quality, so they will last far after graduation.
Financial Freedom provides useful tips for the average American to utilize to take control of their financial lives. It's written by a 26-year-old who's personally overcome over $23,000 in credit card debt and now owns a home in Austin, Texas. He breaks down numerous topics that the average American can benefit from and apply right away to their own lives. It's easy to read and relate to and will help from day one. Since personal finance isn't taught widely in schools, it would be a great, useful gift for the students in your lives and will set them on a path towards success.
From power naps between study sessions to lounging on the couch at home, the revolutionary ostrich pillow is a combination of a face mask, pillow, and hand rest that allows you to nap whenever and wherever you want. Studies have shown that taking power naps can improve mental performance, making this pillow the perfect gift for students who needs a short rest between the long hours of revision.
Step aside fidget spinners! Introducing the fidget pen – a nifty fidget toy cum pen that helps kill your boredom while improving your concentration during your intense mugging sessions. Suitable for almost everyone and not just students, this double-edged toy helps you to increase your attention span while maintaining the full functionality of an actual pen. Talk about killing two birds with one stone!
The classic Messenger in our new Tan Buffalo Leather makes for a stylish work, school or university bag, with ample space for your 15" laptop, books and documents.
The Messenger is handcrafted to order using premium buffalo leather and from every sale, $1.50 is given to FRANK Water Charity, so this is the gift that keeps giving! Every MAHI comes with a 1-Year Warranty.
This is an excellent 8th grade graduation gift because it is designed to be read before students start 9th grade. This is to help these students avoid some of the sand traps of choosing the wrong subjects starting in 9th grade and not planning far enough ahead for college applications.
The patented Duet Bottle is perfect for students, especially those boarding, store Shampoo & Conditioner or Hand Cream & Body Wash or even pack two different salad dressings for lunch. The possibilities are endless.
FinalStraw is a collapsible, reusable straw thatcomes in a sleek keychain-sized carrying case along with a telescoping cleaning tool. It can attach to a backpack or a set of keys.
It's the perfect eco-friendly sidekick for students of all ages. The soft silicone tips are kid-friendly, BPA free, and great for kids of all ages. FinalStraw will help students teach their peers about the negative effects plastic pollution has on the environment and that any choice, no matter how small, can make a difference.
Perhaps no other time is filled with more excitement, challenges and changes that the first year of college. Studies, part-time jobs, busy social lives and more can make it tricky to stay fit and healthy, often resulting in the dreaded "Freshman 15," the approximate weight gain of the first year of college. Popular fitness pro Dempsey Marks.
A complete roadmap written specifically for college students, Avoid the Freshman 15, provides a roadmap to avoid not only the dreaded 15, but the numerous other challenges of campus life. Filled with relatable and realistic tips to help with eating, drinking, exercising, dating, studying and lifestyle, Avoid the Freshman 15, provides students with universal lessons that can last a lifetime.
Any student will love the Diploma Scroll Graduation Ring by Jewlr (starts at $109). Engrave their initials or year of graduation on the scroll detail to add a personal touch. Make it even more special by adding two custom gemstones of your choice.
If you need a new bag this year, consider getting a Herschel. Trendy and simple, Herschel backpacks are ubiquitous these days—but for good reason. Founded in 2009 by brothers Jamie and Lyndon Cormack, Herschel Supply Co. is named after a small town in Canada where generations of the brothers' family grew up.
With that nostalgic context in mind, know that you're rocking a bag with a style that intentionally pays respect to history while also flaunting modern flair. The Little America is one of the most popular styles, and it will fit your laptop, notebooks and textbooks without a problem.
If you want gadgets and gizmos aplenty, check out the Echo Dot. It's compact, practical and comes at an agreeable price. Not only can you can send and receive messages from the Echo Dot, but you can also stream music, call an Uber or Lyft, look up facts, set alarms and even order pizza.
Cars are out. Smart electric personal transportation is in. Rentals may be all the rage, but give your college student the gift of safety, affordability and reliability that comes with owning their own electric scooter. The Swagger 5 Elite by SWAGTRON is the perfect college cruiser. No campus is too big thanks smooth, powerful 250-watt motor that is capable of speeds up to 18 mph for up to 11 miles per charge.
The Swagger 5 Elite folds for easy portability and storage when dorm space is limited. An airless honeycomb rear tire means no more flats, and an iOS companion app keeps riders connected with enhanced features that turn any smartphone into a real-time heads-up display. The downside? They'll have no excuse for being late to class.
I actually lived in Manhattan Beach, CA for 20 years. I have gone through so many dang flip flops its ridiculous. (I work online so I can beach bum while taking calls). The thing is you need a strong durable flap when it comes to the toes that has the button on the bottom covered by the sole of the flip flop.
The built-in button on the bottom inside the sole of the flip flop will increase the number of flips per flop you can take on the beach. (If you look at the pictures on Amazon you can see it does not have a visible button on the bottom of the flip flop) You need to make sure it is comfortable between your toes, also if you get your feet wet you will be moving with weight on it. I have a few pairs of these and these are by far the longest lasting flip flops to-date that I have owned.
Contributors to this article
This post contains affiliate links. Affiliate disclosure: As an Amazon Associate, we may earn commissions from qualifying purchases from Amazon.com and other Amazon websites.