Invest in your outerwear collection with this Off White windbreaker oversized hooded jacket. Combining a traditional winderbreaker design with street style, this piece features a central zip closure, two pockets and a hooded neckline with toggle trims to both the hood and cuffs. Boasting an oversized fit with bold branded wording to the rear, this design offers the versatility to fold in upon itself and be worn around the waist with the belt found within the pocket. A must have investment.
Pick up this OFF WHITE Windbreaker Oversized Hooded Jacket from CRUISE for £560.00
Finish your ensemble with this oversized hooded puffa jacket by GIVENCHY. This piece is crafted with a detachable hood and long sleeves, a multitude of pockets and central concealed zip and button closure. This padded coat boasts a toggle waistline with a branded tape to the inner zip. Finished with interior pockets and a rubbed logo to the upper chest, this piece is a wardrobe essential.
Pick up this GIVENCHY Oversized Hooded Puffa Jacket from CRUISE for £2300.00
Pick up this Oversized Crewneck Jumper – Black from Stuarts London for £289.00
Pick up this Nebraska Oversized Puffer Jacket – Black from Stuarts London for £135.00
Pick up this Nebraska Oversized Puffer Jacket – Navy from Stuarts London for £135.00
Pick up this Nebraska Oversized Puffer Jacket – Orange from Stuarts London for £135.00
Pick up this Nebraska Oversized Puffer Jacket – Yellow from Stuarts London for £135.00
Pick up this Heritage Oversized Jumper – Rich Navy & Acero from Stuarts London for £135.00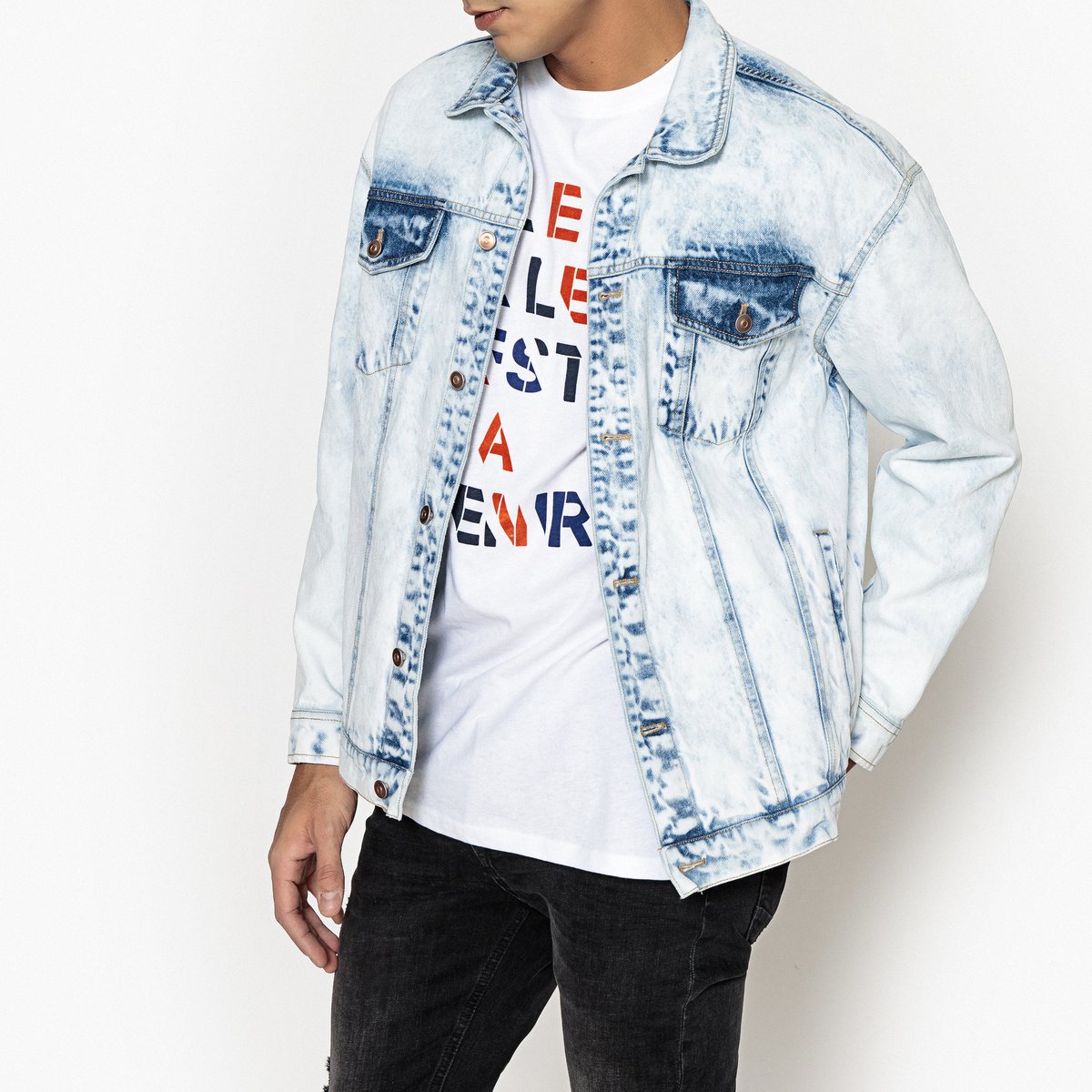 Pick up this Oversized Denim Jacket with Print on Back from La Redoute for £61.00
Pick up this Mens Blue Oversized Denim Jacket, Blue from Topman for £20.00
Pick up this Mens Blue Oversized Printed Denim Jacket, Blue from Topman for £20.00
Pick up this Mens Navy Check Oversized Overcoat, Navy from Topman for £70.00
Pick up this Mens Red Burgundy Oversized Overcoat, Red from Topman for £85.00
Pick up this Mens Black Oversized Borg Lined Denim Jacket, Black from Topman for £75.00
Pick up this Mens Red Contrast Stitch Oversized Coat With Wool, Red from Topman for £70.00
Pick up this Mens Brown Camel Oversized Overcoat, Brown from Topman for £85.00
Pick up this Mens Black Faux Leather Oversized Biker Jacket, Black from Topman for £75.00
Pick up this Mens Black Oversized Printed Denim Jacket, Black from Topman for £55.00
Pick up this Mens Stone Oversized Double Breasted, Stone from Topman for £85.00